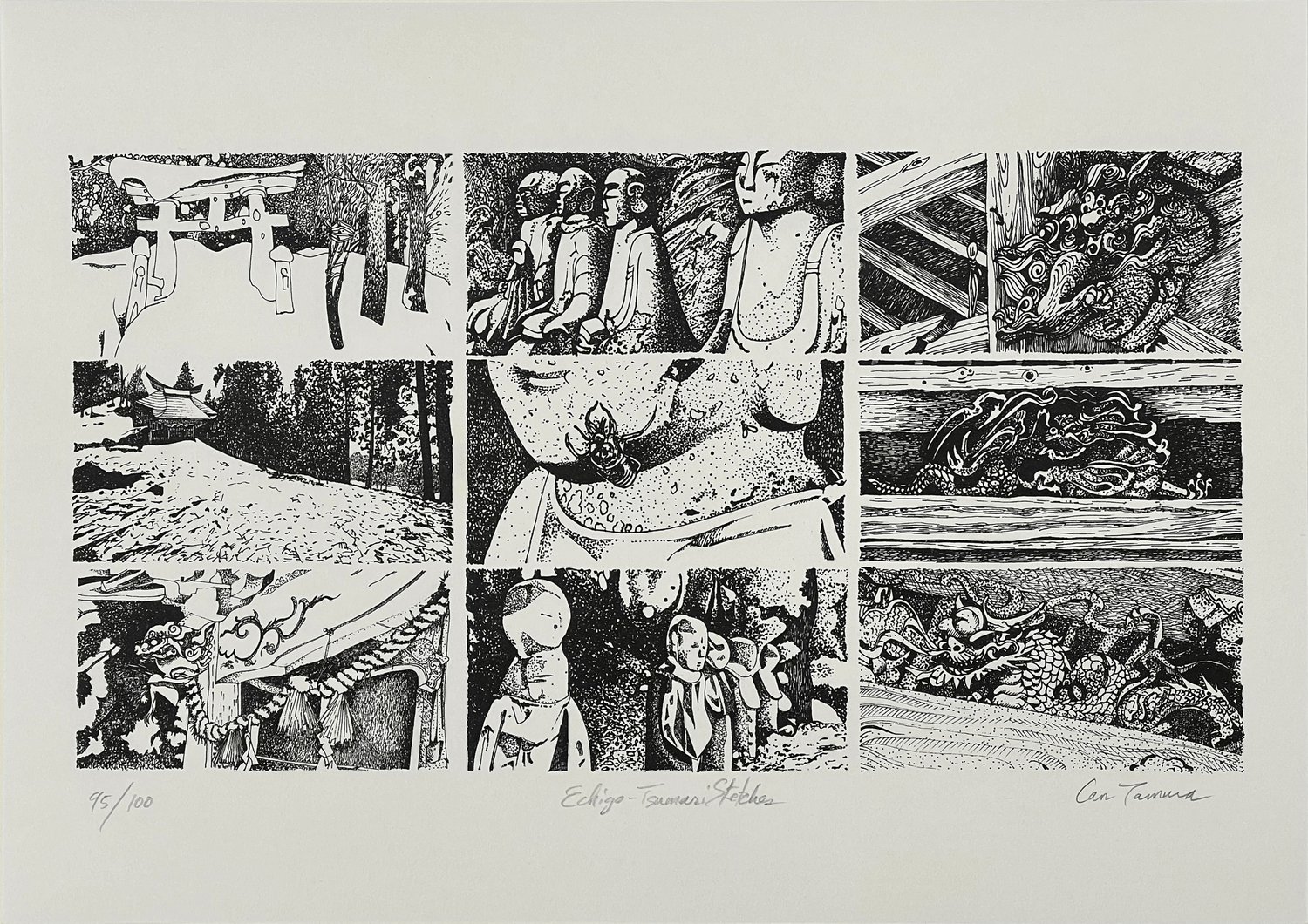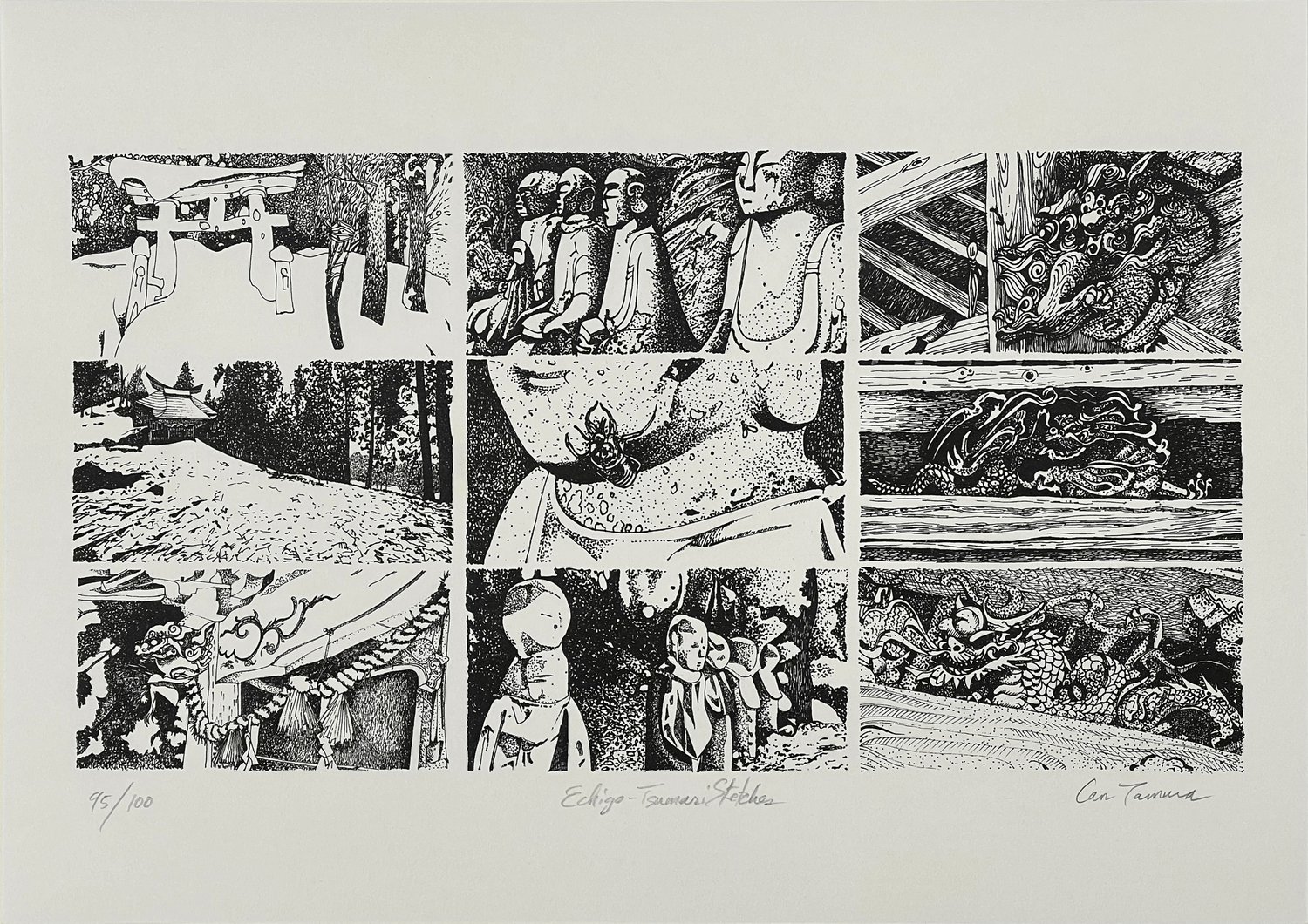 "Echigo-Tsumari Sketches" Risograph Print
$150.00 USD
"Echigo-Tsumari Sketches" by Can Tamura. 2022. Risograph on washi (Torinoko). Edition of 100. 42 x 29.7 cm.
This print is currently on display at the Echigo-Tsumari Art Field 2022 (8th Echigo-Tsumari Art Triennale) in Tsunan, Niigata Prefecture, Japan. It is a companion work to Can Tamura's film series "The 24 Solar Terms of Echigo-Tsumari."
Risograph is a stencil-printing process originating in Japan in the 1980s that uses soy oil-based ink. Torinoko is an acid-free Japanese paper (gampi-shi).